Good Morning Seiko Forum!
If you have been searching for replacement pushers / buttons for your Giugiaro 7A28 7000 Chronograph, then hopefully we can help.
Kawa Chrono Manufacture has been launched by two enthusiastic collectors to provide low volume NLA parts to the Seiko community, beginning with replacement pushers for the Seiko 'Ripley'. As many of you already know these parts are near-impossible to find on the secondary market and unfortunately they aren't available directly from Seiko anymore, this is a problem when you consider how integral the buttons are to the design and function of the watch, and even more so when you consider the tendency for the original parts to fracture & break.
We have used original parts to aid in the development of robust resin replacements, which are easy to fit and very close in appearance to the original. This allows you to preserve your original pushers (for those lucky enough to own complete watches) or to replace your lost & broken pushers.
Currently the pushers are only available in black, but we are looking to expand and cater for the community in as many ways and with as many products as we can as time goes on with special requests welcomed. The 7A28-7000 pushers are available at the link below: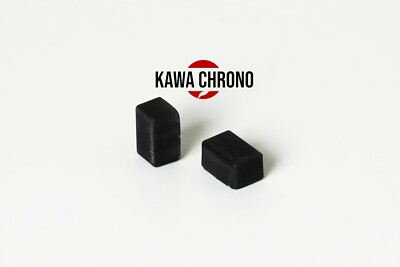 Preserve your original & rare plastic Giugiaro pusher buttons. -Replace your missing & cracked buttons. Product Specifications WATCH, BRACELET & 1982 PORSCHE NOT INCLUDED .
For any enquiries or questions, please don't hesitate to contact us on Instagram @kawa_chrono or via eBay message.
Many thanks for your time & happy collecting!
Kawa Chrono Manufacture